Finishing & NDD
Painting for NINZ doors
This standard door is painted with thermoset powders, anti-scratch orange skin and semi-glossy finish (except for certain colors). The paint is particularly resistant and offers a pleasant fi nish for interior applications. Choose from a wide range of RAL colors.
Standard colors with no price supplement
Special colors with price supplement
Special colors for exterior use with price supplements
Special colors by request with price supplements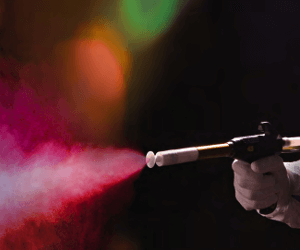 Painting for Ninz doors
NDD® - Digital printing dor NINZ doors
Ninz Digital Decor provides clients with an infi nite number of graphic possibilities applicable to the surfaces of NINZ doors.
Graphic illustrations are applied directly to the fl at surfaces of the door leaf after it has been painted with a base coat of polymerized powders. Painting with high-resolution digital print using special ink jets. The application of an additional layer of transparent coating ensures optimal protection of the decorative paint. Decorative NDD painting is available for Proget and Univer doors.
Awarded with the security&safety award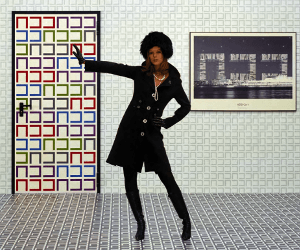 NDD® - Ninz Digital Decor