Cribis D&B Rating 1 certificate
2015/09/30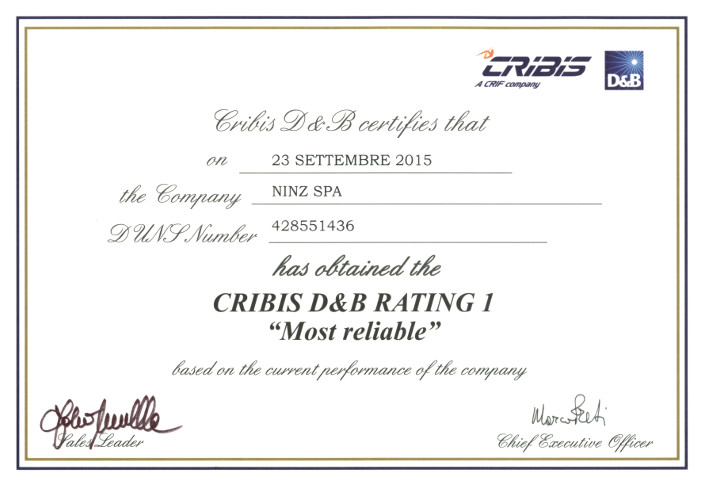 Ninz S.p.A. has been awarded a reliability certificate Rating of class 1 "Most reliable" by Cribis Dun & Bradstreet. Cribis D&B operates a worldwide organization in the field of business information and collects reports on over 200 million companies in over 230 countries.
Rating 1 "Most reliable" is based on a targeted and thorough analysis of corporate balance sheets and is assigned by Cribis D&B each year to less than 6% of more than 4 million Italian companies.
This award demonstrates Ninz's ability to maintain a leadership not only in terms of product quality, but also in general & financial management and company administration. The rating of reliability 1 attests to the excellent state of health of Ninz SpA versus its customers and suppliers. Our company is based thus on a solid foundation with payments on time and extremely reliability thanks to a strong financial background based solely on equity and a complete absence of debt to financial institutions.
Ninz Certifications